Download Saikou The Best Android App to Download & Stream Anime and Manga Completely Free!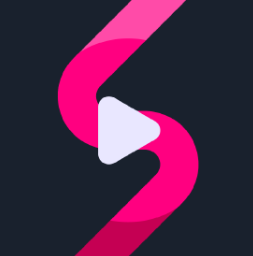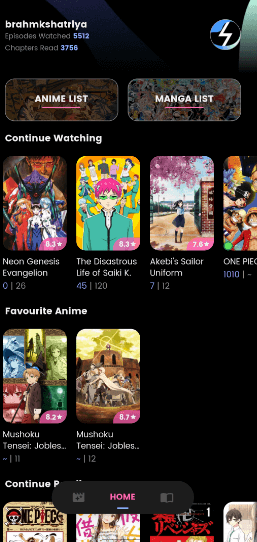 Saikou is an Android AniList-only client that allows you to efficiently download and stream anime and manga.
Saikou is built on the foundation of simple yet ultra-modern elegance. It's an anilist-only client that can also stream and download anime and manga.
Saikou means the best in Japanese. Well, it can be said that this is the best open source anime and manga app on Android, but try it for yourself and judge for yourself!
You can get Switch Roms totally free, we are giving direct download joins without advertisements you can download effectively NSP and XCI formate for emulators like Egg Ns, Yuzu, Ryjunux, Horizon, Strato Emu, and so on.
A simple and functional way to watch anime and read manga without ads.
Fully open source app with beginner-friendly UI and amazing animations.
The most efficient scraping of anime and manga from several sources. (Spoiler Alert: No Broken Web Views).
Synchronize anime and manga with the help of AniList in real time. You can easily sort anime and manga based on your current status. (Powered by AniList)
Find All Shows displays an expansive and frequently updated list of all trending, popular and ongoing anime based on your results.
Displays rich details for anime show, movie, and manga titles. It also provides an opportunity to countdown to the next episode of the anime airing. (Powered by AniList and MyAnimeList)
Offline Reader and Video Player.
User Profile.
Subscribe to Source.
Include Novel Sources.
Sources of any language instead of English.
The News Category in the App.
The Comment Section.
More Search Option.
Subtitles Customization Option.
Accent Color Change Option.
Ad-free Video Watching Experience
It's a 100% free open-source project with zero ads and no data collection threats.
Several Sources
Includes multiple sources such as, twist, gogo, tenshi without any chance of down time.
Full AniList Support
You will get real-time sync and deep integration with anilist.co. You can effectively categorize manga and anime based on your current status.
Manga Reader
Almost unlimited content directly from highly reliable sources like mangapill, mangasee and mangabuddy.
Saiko helps users find anime and manga by simply scraping links from various websites.
Saikou or its developers/employees do not host the content found on Saikou. All images and anime/manga information found in the app are retrieved from various public APIs (AniList, MyAnimeList, Kitsu).
Additionally, all anime/manga links found on Saikou are from various third party anime hosting websites.
Saikou or its owners are not responsible for the misuse of any content inside or outside the app and shall not be responsible for the dissemination of any content within the app.
By using this app, you agree that the app developer is not responsible for the content within the app. Nevertheless, they may or may not come from legitimate sources.
For internet violations, please contact the source website. The developer is not legally responsible.